PAYMENT VIA BANKING
This form of payment is suitable for customers who are often away from home, or companies, administrative and non-business users and often transact via bank accounts..
TRANSFER
Customers take the initiative to pay after receiving the water bill from BWACO :

Go directly to ATMs to transfer money with the ATM card you are using.
Or transfer via Internet Banking – an online banking service used on computers or phones connected to the Internet (customers need to register with banks in advance in order to use the Internet Banking service).

Customers can transfer water money to one of BWACO's accounts according to the list in the attached file below :


ATTACHED FILESLIST OF BWACO BANKING ACCOUNTS

Note : In the content of the transfer, please specify the Customer Code and Water payment period.

Ví dụ:

MAKH 1234567 THANH TOAN TIEN NUOC KY 6

---

AUTHORIZED COLLECTION

Customers only need to register once on the "Pre-authorized payment plan for water collection form" at the counters of banks having service link with BWACO or customer transaction offices at enterprises / branches by BWACO.

Periodically, BWACO will transfer your information of water usage to the Bank, the Bank will automatically deduct payments for BWACO. Customers will not need to take any further action monthly and still be assured that the water bill is paid in full and on time.

Customers can authorize automatic payment for BWACO at 11 affiliated banks in Ba Ria – Vung Tau province :

Joint Stock Commercial Bank for Investment and Development of Vietnam (BIDV)

Joint Stock Commercial Bank for Foreign Trade of Vietnam (Vietcombank)

Vietnam Joint Stock Commercial Bank for Industry and Trade (Vietinbank)

Asia Commercial Bank (ACB)

An Binh Commercial Joint Stock Bank (ABBank)

Vietnam Maritime Commercial Joint Stock Bank (Maritimebank)

Vietnam International Commercial Joint Stock Bank (VIB)

Vietnam Bank for Agriculture and Rural Development (Agribank)

Saigon – Thuong Tin Commercial Joint Stock Bank (Sacombank)

Military Commercial Joint Stock Bank (MB Bank)

Lien Viet Post Joint Stock Commercial Bank (LienVietPostBank)


ATTACHED FILESLIST OF BWACO BANKING ACCOUNTS
In case you have any question  or require further instructions on the payment process, please contact BWACO Customer Care Contact Center at :

 

02543 59 59 59
ONLINE PAYMENT
From November 2018, BWACO's customers can pay for water bill online via VNPTPay electronic payment portal at Website: http://www.bwaco.com.vn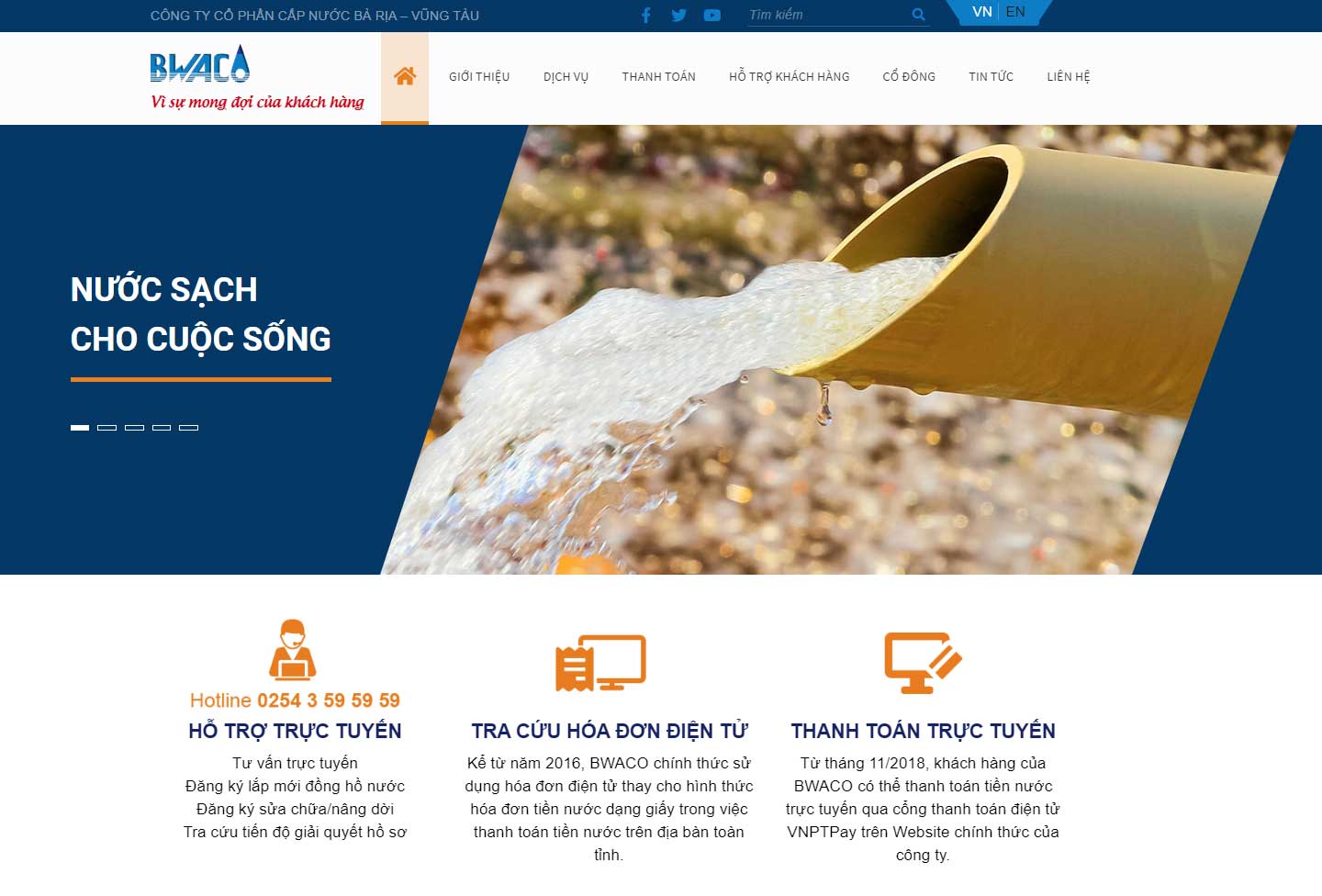 Additional payment methods for customers who have accounts at banks that BWACO has not linked services with such as : Eximbank, Nam A Bank, NCB, Techcombank, VietBank, VPBank, OCB, Oceanbank, TPBank, HDBank, Dong A Bank, SCB, SHB, Bao Viet Bank, GPBank, Kien Long Bank, PGBank, Pvcom Bank, SeaBank, Viet A Bank, VRB …. The service fee is paid by BWACO and is completely free.


VNPTPay online payment gateway has a network connecting with more than 30 domestic banks and 4 international card organizations (Visa / Mastercard / JCB / American Express).

The steps for making a payment are also simple and easy to handle, only need to remember the customer code (in the message, in the water bill, or contact the Customer Service Center of BWACO

02543 59 59 59

for assistance).
Thank you for your cooperation. Please see detailed payment instructions  below :
Step 1 : Access to website www.bwaco.com.vn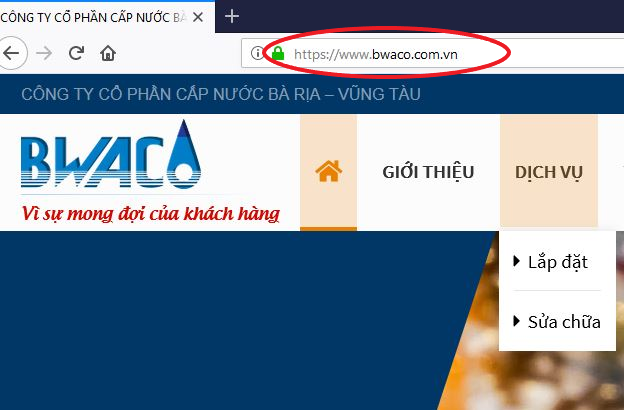 Step 2 : Choose Online Payment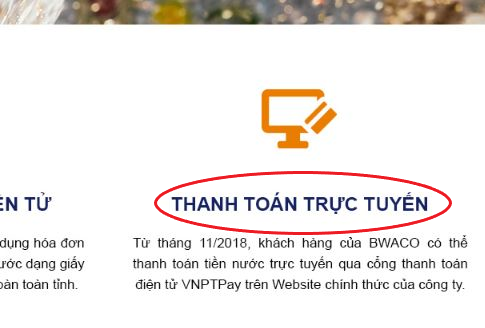 Step 3 : Enter Customer Code to look up for your water bill 
Step 4 : Check the amount of water bill and press Pay button
Step 5 : Customer choose form of payment accordingly (domestic or international)
Step 6 : List of banks with linked service
Step 7 : After choosing the bank, press Pay button
Step 8 : Fill in information as required.
Step 9 : The payment is completed !
MOMO
Instructions for installing the MOMO application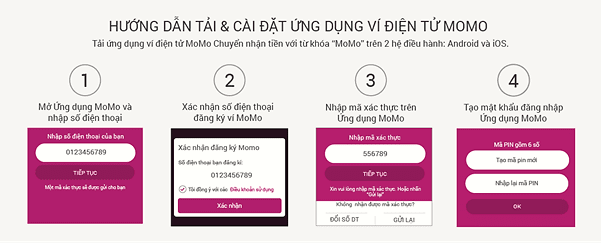 To make a payment, customers only need to top up MoMo wallet through a direct affiliate bank (VCB, VPBank, OCB, Sacombank, Eximbank, ACB, TPBank, BIDV, Agribank, VIB, Vietinbank, SCB, Shihanbank) or indirectly through all banks.
Instructions for water bill payment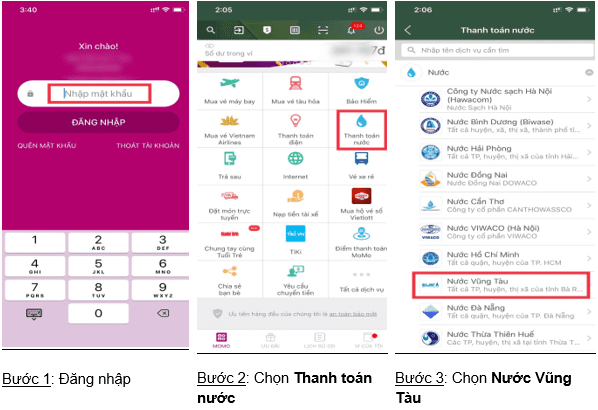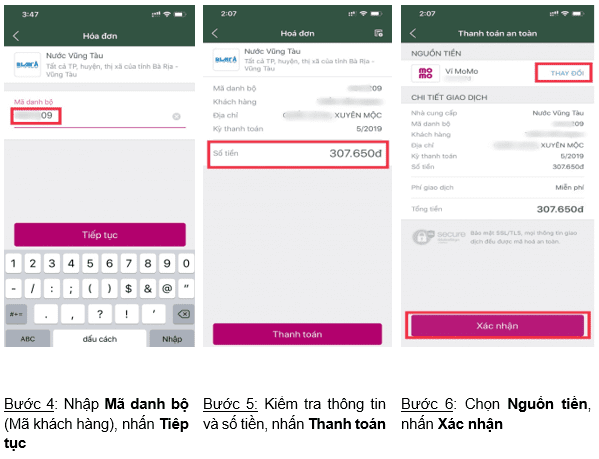 PAYOO
PAYOO WEBSITE
Step 1: Access to website :www.paybill.com.vn or www.payoo.vn. Chọn Choose Pay bill.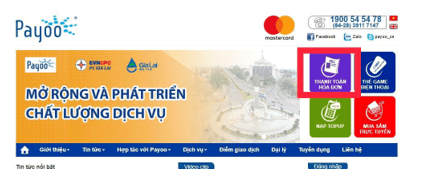 Step 2: Choose Water section and BWACO supplier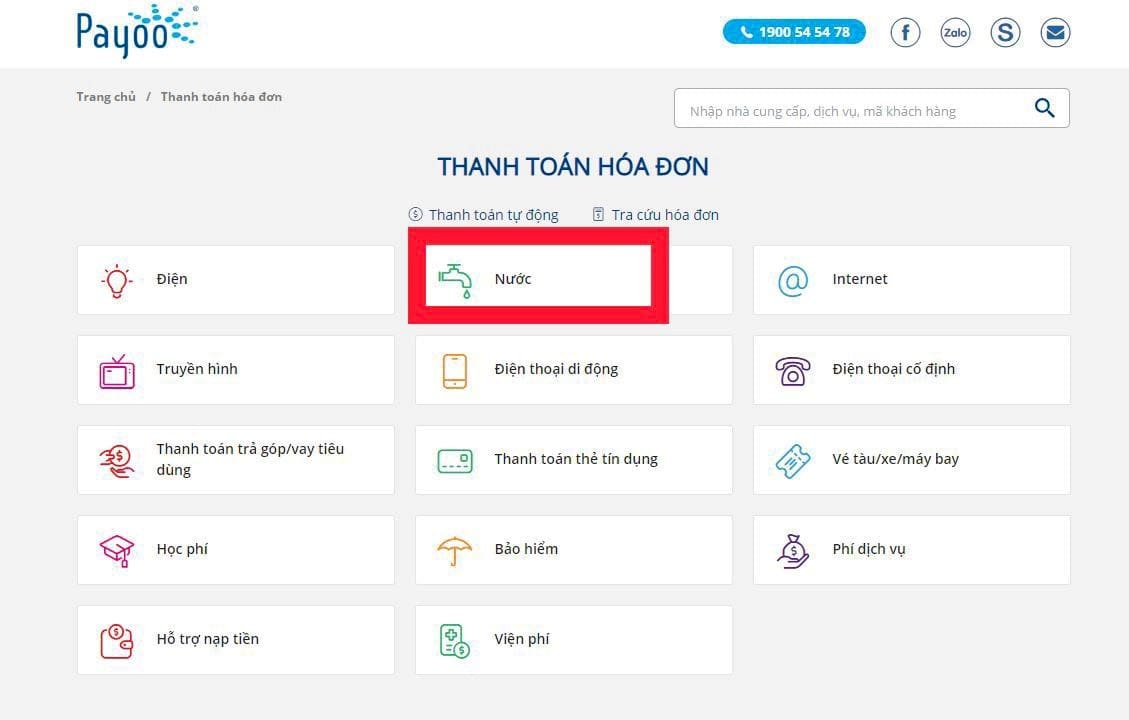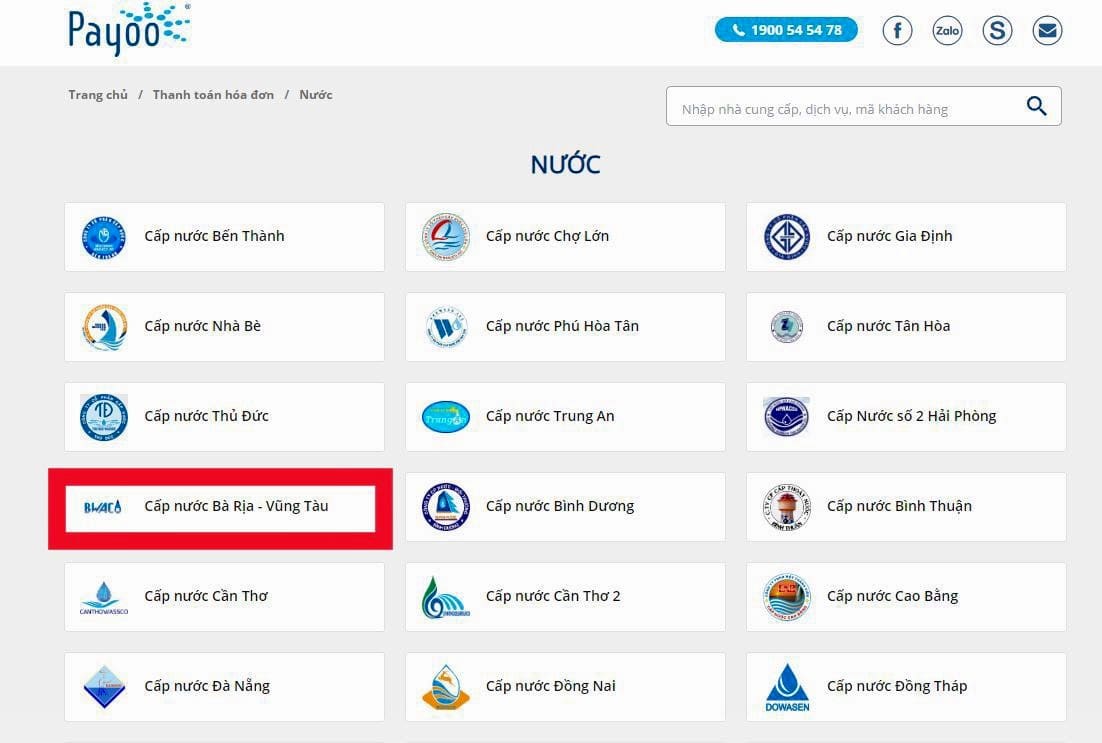 Step 3: Enter Customer Code (Customer Code) and Confirmation Code. Press Continue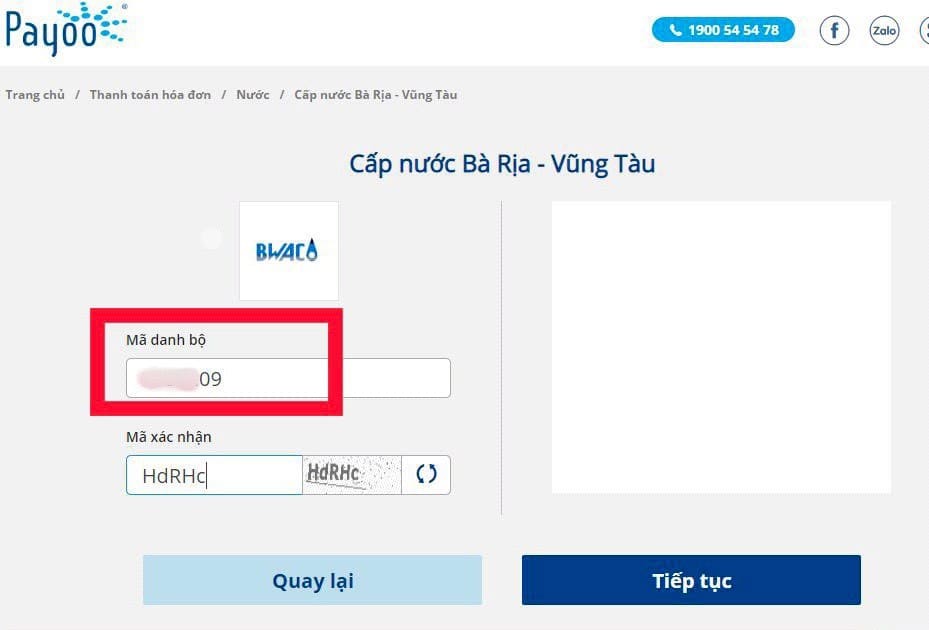 Step 4: Check information and amount of payment. Press Continue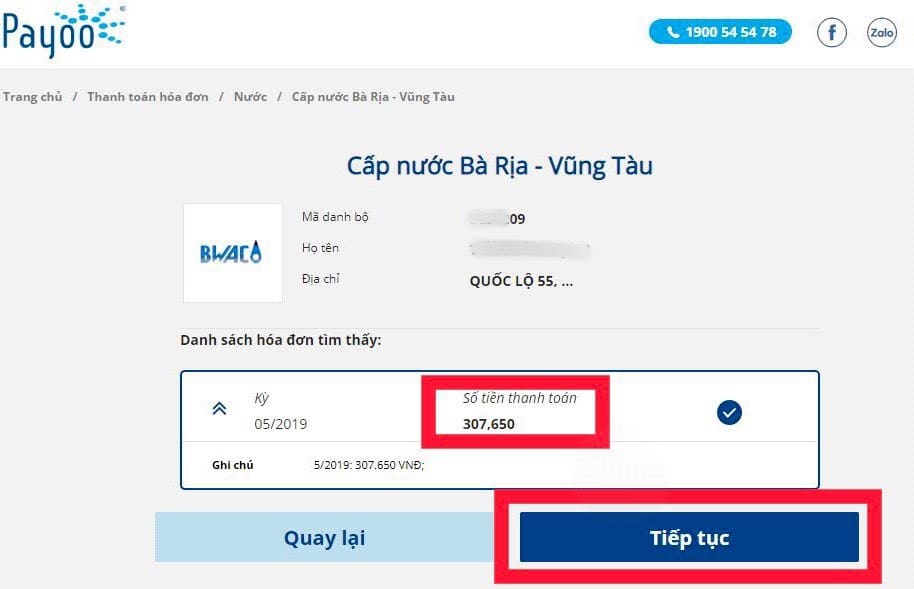 Step 5: Choose Form of payment and proceed to payment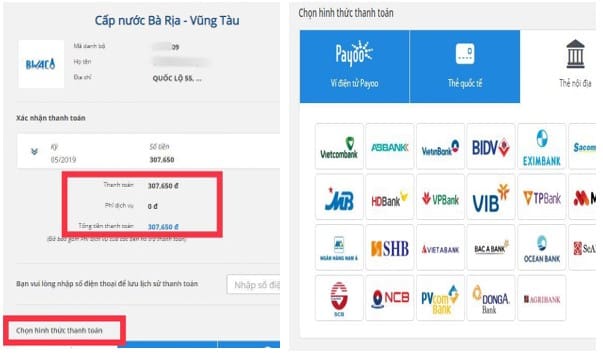 E-WALLET PAYOO
Step 1: Sign in to Electronic Wallet account, choose Pay bill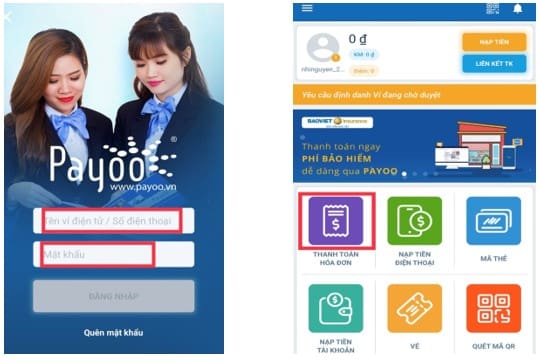 Step 2: Choose Service, Supplier and Customer Code (Customer Code,), press Continue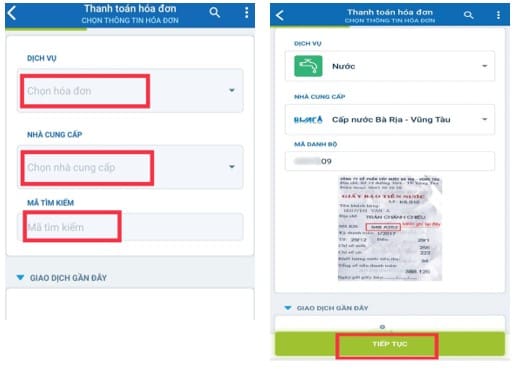 Step 3: Check information, choose Form of payment and proceed to payment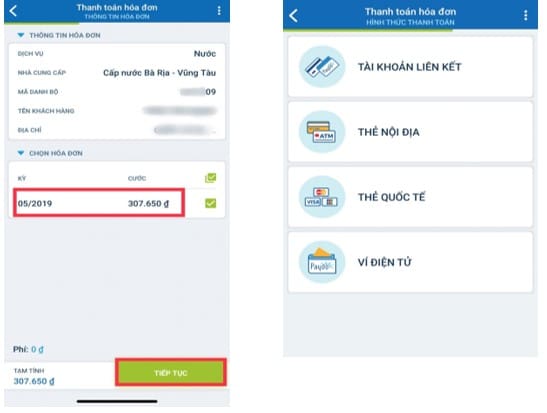 VNPAY
Payment through website
Step 1: Customer sign in to website https://www.vban.vn/ to make payment.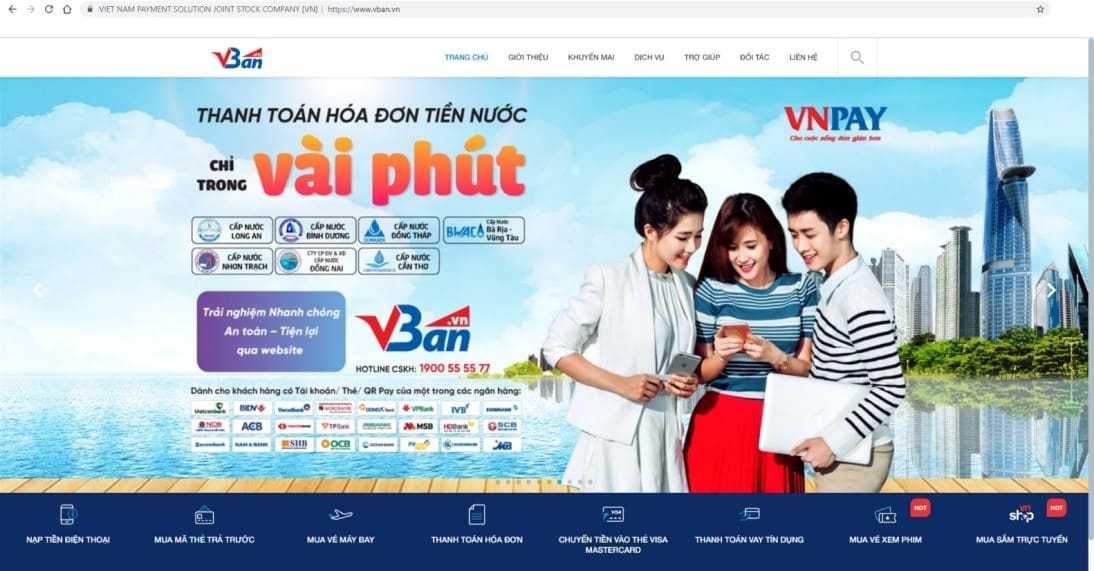 Step 2: Choose "Pay bill" function, then choose ""Pay Water bill"".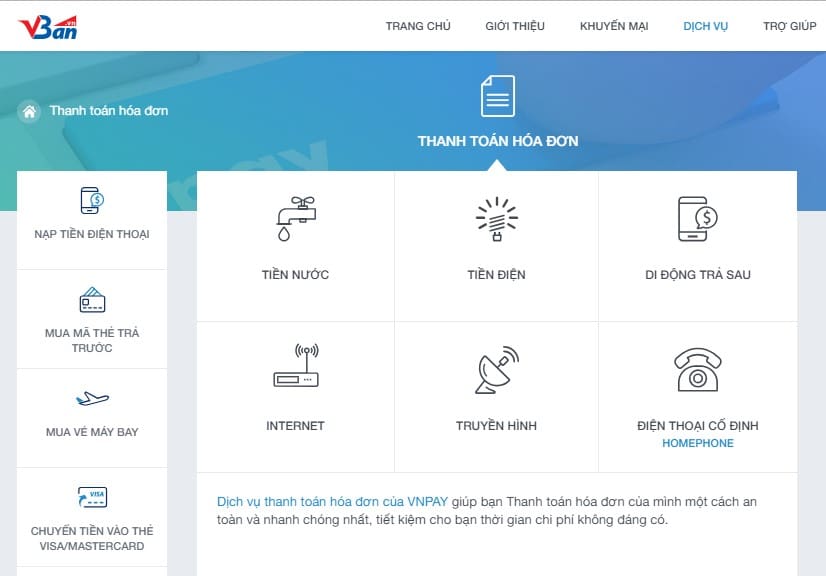 Step 3: On the payment screen, please select and enter all payment information as follows: Supplier, Customer Code (IDKH), phone number and press "Continue"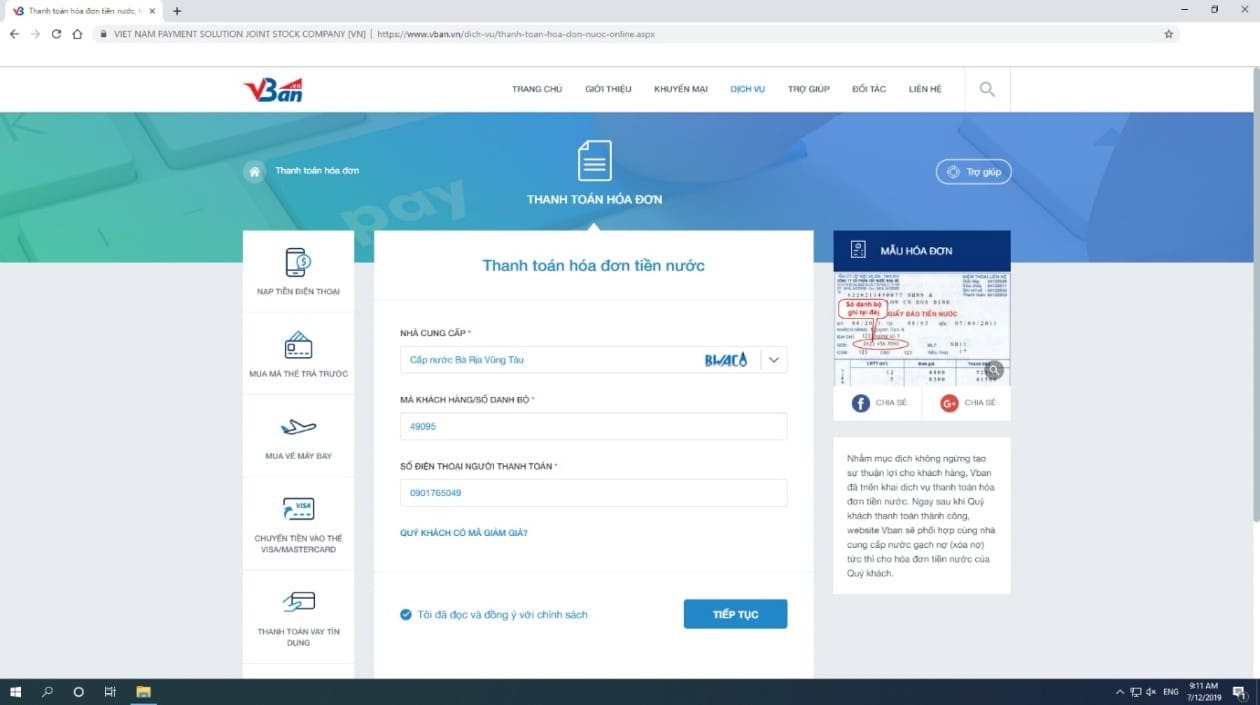 Step 4: Choose "Form of payment" with appropriate bank.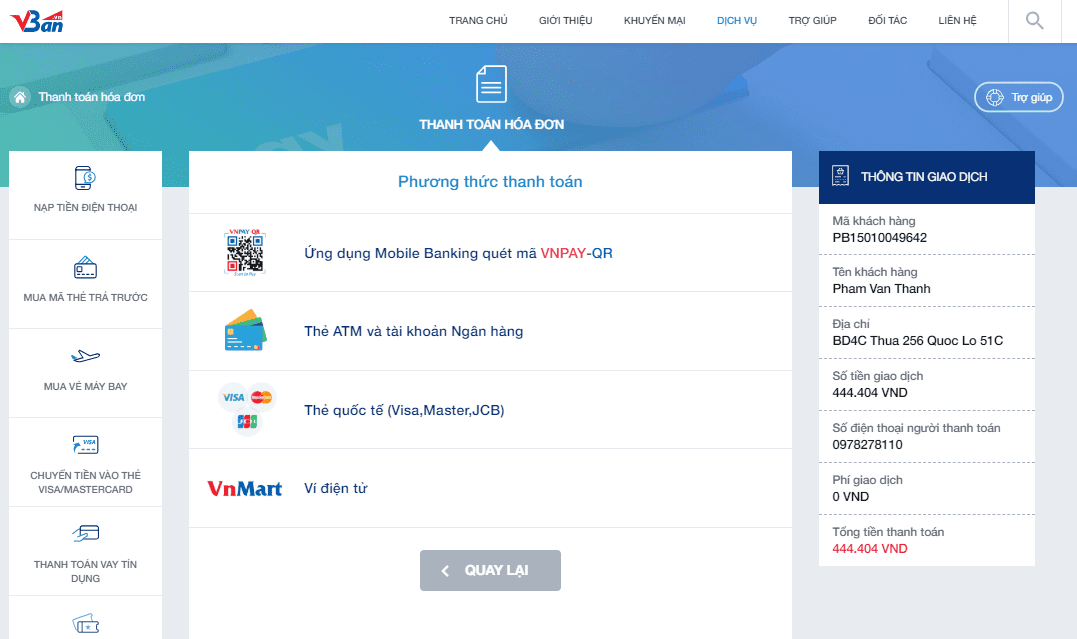 BANKPLUS VIETTEL
This method only applies to customers using Viettel mobile network.
Step 1: Log in to the application, choose Water Bill section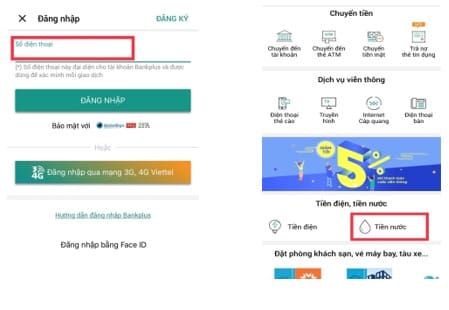 Step 2: 2.1. Choose Supplier, enter Customer Code/ Customer Code, press Check
2.2. Check information, choose Form of payment and proceed to payment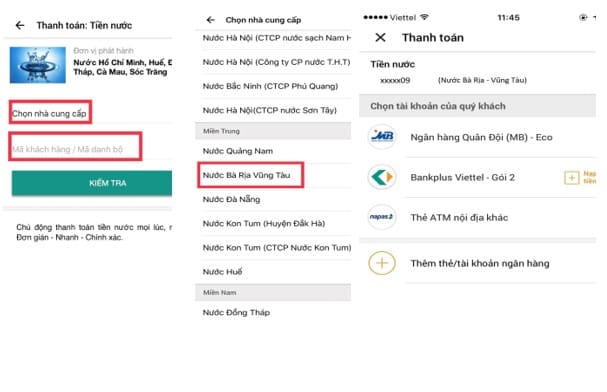 PAYMENT VIA ASSOCIATED COLLECTION POINTS
CONVENIENCE ​​STORES
Currently, BWACO has cooperated with nearly 100 convenience stores in the province : Vinmart+, FamilyMart, Circle K+, Guardian, Mobile World, Green Electronics, FPT, Viettel, BKC… to pay water bill. Especially some of the convenience stores above are opening 24/24h to create favorable conditions for customers with busy lifestyle.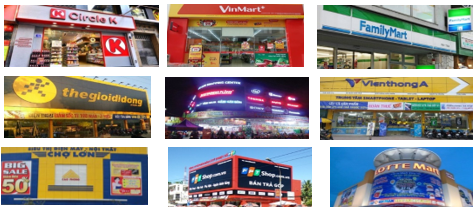 Customers can search for the closest store to come and pay the bill. Please see the attached file for the list of store addresses.
Attached filesLIST OF WATER PAYMENT COLLECTION POINTS
Please note that customers need to provide the Customer Code or Notice/message of water bill to the staff in order to assure the accuracy of billing information.
After payment, if you need electronic invoices, please access to website : http://www.bwaco.com.vn to download and use.
---
TRANSACTION COUNTERS AT BWACO / POST OFFICE/ BANKS
In addition to the above convenience stores, at Our company enterprises, and branches, as well as Bank and Post branches in Ba Ria-Vung Tau province there are payment counters. Customers can directly come and pay for water bill at these locations.

Here are the addresses of BWACO's transaction counters :
Vung Tau area: VUNG TAU WATER SUPPLY ENTERPRISE
Address: No. 359 Nguyen An Ninh Street – Ward 9 – Vung Tau City
        Ba Ria area: BA RIA WATER SUPPLY ENTERPRISE
Address: Số 4 Điện Biên Phủ Street – Phường Phước Hưng – Bà Rịa
        Long Dien area: LONG DIEN WATER SUPPLY ENTERPRISE
Address: Nga Lo Lo Voi – Phuoc Hung Commune – Long Dien District
        Xuyen Moc area: XUYEN MOC WATER SUPPLY BRANCH
Address: Thôn Thanh Sơn – TT. Phuoc Buu – Xuyen Moc District
        Khu vực Châu Đức : CHI NHÁNH CẤP NƯỚC CHÂU ĐỨC
Address: Thach Long Hamlet – Kim Long Commune – Chau Duc District
For greater convenience of information searching, please provide your Customer Code or Notice/Message of water bill to the tellers.
For further information, please contact our Customer Service Center :

02543 59 59 59